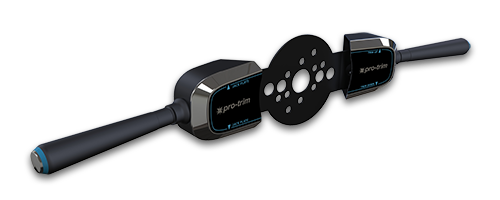 The Pro Trim allows fingertip control of the trim/tilt function allowing you to keep both hands on the wheel. Single or twin versions available, fits all steering types.
Features
• Easy to install, all mounting hardware included
• UV-stabilized switch covers
• PT1000 is now made in stainless steel for improved salt water applications
• Momentary on/off switch
• Neat installation (no wires to tangle)
• Can be used with relay to control trim tabs etc.